COURSES
CAT FIRST AID & CPR CERTIFICATION COURSE
Upon signing up, you'll be getting…
Online Cat First Aid Lessons
Master cat first aid techniques in 12 lessons. Our professional instructor will guide you step-by-step on how to relieve your cat's distress and even take proper first aid care in a cat's emergency.
Content includes what to do in cases of Burns, Eye Infections, Breathing Difficulty, Allergic Reactions, Triage, Bandaging & Wound Care Management etc.
Value: RM399
Cat CPR Practical Lessons + Examination
What should you do if your cat stops breathing? Instructor will guide you on the proper way to perform CPR on cats. Content includes Anatomy of the Heart, Mouth to Snout Resuscitation, Performing Chest Compressions etc.
Value: RM499
Exclusive Pet CPR Facebook Community
An exclusive pet CPR community just for you. Communicate, share and ask any questions with the instructor and like-minded people. Dr. Lee will also share exclusive news about pets in the Facebook group!
Value: Priceless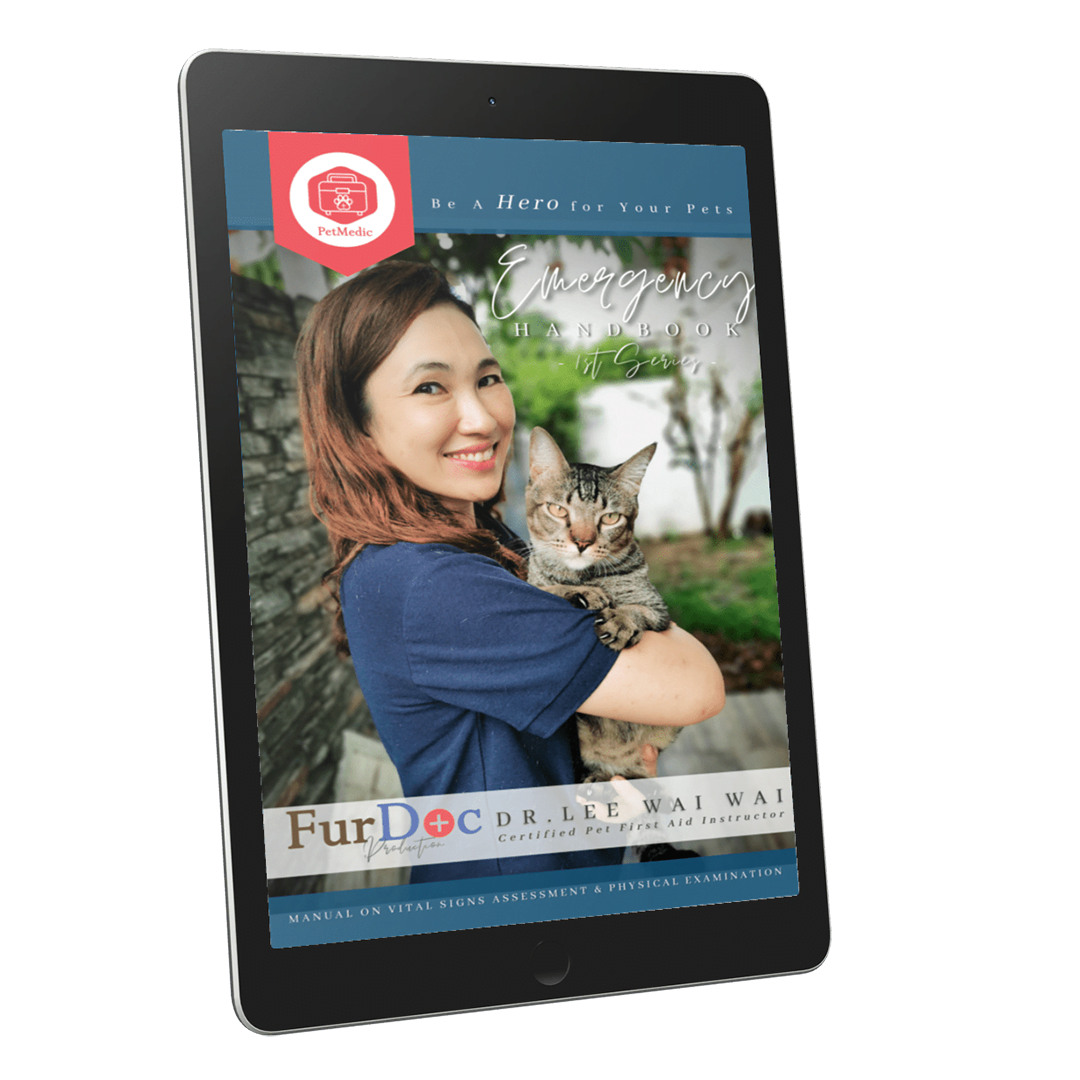 Cat Emergency Handbook (E-Book)
A manual of vital signs assessment and physical examination. Content includes How to Approach Cats, Safe Restraint & Handling of Cats, Vital Signs Assessment, Techniques of Medications Administration etc. (40 pages)
Value: RM39
And many more values!
✔ PetMedic Pet First Aider Shirt
✔ Pet First Aider License Card (valid for 2 years)
✔ Authorized Pet First Aider Certificate
✔ Unlimited access to recorded video lessons
Total Value: RM1,099++
SIGN UP TODAY FOR ONLY RM850
(Limited time offer, instalment payment available)
Already registered in this course?
TRACK YOUR LEARNING PROGRESS